\

Tall Marguerite and the Short, Heavy-set Impostor


The Warren Commission reported that the one and only mother of the one and only Lee Harvey Oswald was a woman named Marguerite Oswald. It is impossible to understand LEE and HARVEY Oswald as children without taking a deeper look at the legend and the reality of Marguerite Oswald.
The Familiar Marguerite Oswald: Impostor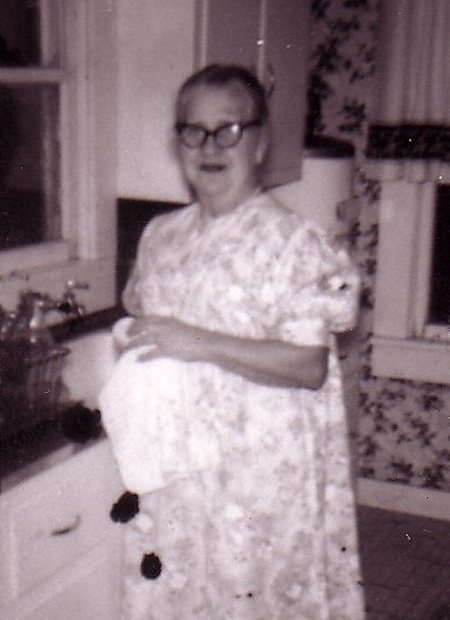 This is the "Marguerite Oswald" who testified to the Warren Commission and said she was the mother of Lee Harvey Oswald. This heavy-set, short woman (about 5' 0" tall) had worked as a practical nurse and caretaker in Fort Worth, at bars in New Orleans and other jobs where little personal information or payroll tax information was needed. She moved continuously, had no close friends, was never able to hold a job for more than a few months, and almost always worked for cash. In 1955, she was fired from Dolly Shoe Company because she refused to fill out insurance forms. This woman was the caretaker of HARVEY Oswald. This woman was the "Marguerite Oswald" impostor.

One of her first appearances as Oswald's mother occurred in 1953, when she was interviewed at the Youth House in New York. During this one interview she made countless mistakes about her family background. John Armstrong described her performance:

While Oswald was in the Youth House, his mother met with Probation Officer John Carro. Marguerite told Carro she was the youngest of 6 children, yet there were 5 children in the Claverie family. She gave Lee Oswald's father's name as Robert Lee Harvey, when his real name was Robert Edward Lee Oswald. She said Lee's father died at age 45, yet we know he was 41 years old when he died. She gave her marriage date as July 19, 1929, yet she married Robert Oswald in 1933. She gave her sister's name as Lillian Sigouerette, when we know her sister's name was Lillian Murrett. She said she formerly owned a house in Corning, Texas, yet there is not and never has been a "Corning," Texas. She gave Lee Harvey Oswald's birth date as October 19 when the correct date was October 18th. She said Lee was baptized at the Trinity Lutheran Church in New Orleans, when the records show he was baptized at the Redeemer Lutheran Church in New Orleans. When she was asked whether Lee's father was right or left handed she replied "I do not remember, sir" (Warren Commission testimony). There is no reason for a 45 year old woman to make these kind of errors concerning her background. Had she forgotten, was she lying, or was this person truly Lee's mother?

-- John Armstrong, 1997

The answer is that this woman, who moved around so often and was accompanied by HARVEY Oswald, her "son," was an impostor.





The Real Marguerite Oswald: Mother of LEE


Marguerite Claviere Oswald, the true mother of LEE Oswald, stood in stark contrast to the short, dumpy woman who adopted her name and acted as HARVEY Oswald's caretaker. The real Marguerite was relatively tall (about 5' 7"), attractive, well groomed, and nicely dressed in the photos we have of her. Also in contrast to the impostor, she was a steadying influence on her son, who had a history of good attendance at school.

Myrtle Evans was Marguerite's landlord when she lived at 1452 St. Mary's in New Orleans. Myrtle had known Marguerite since 1935, and saw her "nearly every day" for over a year when she lived in her building in 1954 and 1955. "Marguerite was a very good housekeeper, very tasty... she was always so lovely herself... she was beautiful," Myrtle told the Warren Commission. Myrtle and her husband Julian last saw Marguerite in May 1955, when she moved out of their apartment. Although the Commission was in possession of a 1954 photograph of the woman who claimed to be Marguerite, it was never shown to Myrtle and Julian during either's testimony. It is easy to understand why.

Mrs. Lowell Hopkins, Marguerite Oswald's supervisor at the Literary Guild in Ft. Worth, "could not say that she recognized the pictures as being Mrs. Oswald because, in her opinion, there has been a great deal of change in her physical appearance."

Ed Voebel told the Warren Commission, "I think I met her one time, and for some reason I had a picture in my mind which was different from when I saw her in the paper after all of this happened. I didn't recognize her. She was a lot thinner, and her hair wasn't as gray, as I recall it, when I met her." Ed Voebel met Lee Oswald's mother, the tall, nice looking Marguerite Oswald. Following the assassination Voebel did not recognize the short, heavy-set Marguerite Oswald impostor.

"When I saw her on TV, after all that had happened," Myrtle Evans told the Warren Commission, "she looked so old and haggard, and I said that couldn't be Margie." Julian Evans said in sworn testimony, "You wouldn't have recognized her if they hadn't told you who she was; she looked that different."

Different indeed!!